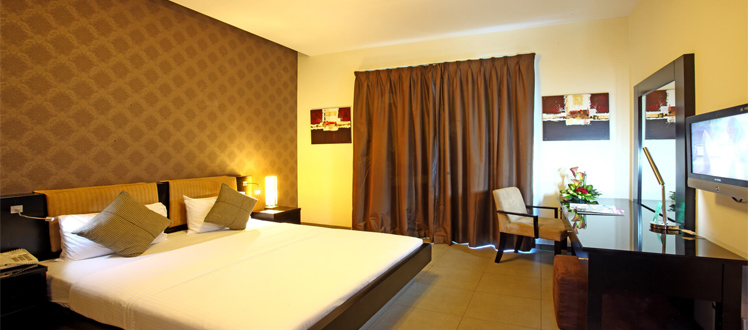 As you are going on a business trip, you ought to look for a good business hotel or service apartment for your accommodation. You have to understand that without the right accommodation, you will never be able to have a successful business trip because you will not be able to attend your business meeting with the right frame of mind. Now, you will be wondering how on earth you can ensure that the business hotel you are booking will offer you the best service. Here are 3 tips that you can follow in this regard.
Check the Website
Before you book a business hotel, you have to check whether the hotel has a website or not. You may find a business hotel via word of mouth. So, before finalising your booking, you have to search the internet to find their website. Nowadays, every reputed business hotel in Kharadi will have a website to show to their customers. In that website, you will find all the necessary information you need about the hotel. You will also check the picture of the rooms you will be booking. You will know the tariff of the rooms and the amenities you will get by booking the business hotel. However, if the business hotel does not have any website to show, then it will be a wise move not to book that hotel.
Read the Online Reviews
Many people feel tired when they think about reading reviews of a service apartment online. Now, before you book a service apartment or a business hotel, you will be looking to ensure that the place is suitable for your accommodation. You would not want your hard-earned money to go in vain. Therefore, you have to check online reviews of the hotel. Only depending on the testimonials will not be enough to ensure proper booking of your guest house in Kharadi Pune. You will find reviews in various social media pages and business listings of the guest house. The reviews you read there will be the personal experience of the reviewers. So, you will find both positive and negative reviews that will help you to gauge the capability of the hotel in the right way.
Compare Various Business Hotels
If you are looking to book a service apartment in Kharadi, then you can get confused because there are so many options available for your selection. However, you can use this confusing situation is a positive way. Because you have so many options, you can also compare the hotels to select the best one for your business trip. You will be comparing the location of the business hotel, the tariff, reviews, amenities, and much more. When it comes to comparing hotels, most people think only about comparing the prices and choosing the one charging the cheapest. It is a wrong approach as it will never help you to find the right business hotel. When you are comparing hotels, make sure you compare all those aspects that will ensure you have memorable accommodation in the business.
Final Thoughts
Finally, choosing a business hotel or a service apartment, or guest house can be an intricate task because of the number of choices you get for your accommodation. You have to make sure that you are choosing the right hotel for your accommodation. Otherwise, your business trip can become a nightmare quite quickly. So, while selecting a business hotel for your accommodation, make sure you follow the aforementioned tips because those tips will help you significantly in choosing the right service apartment for your accommodation.