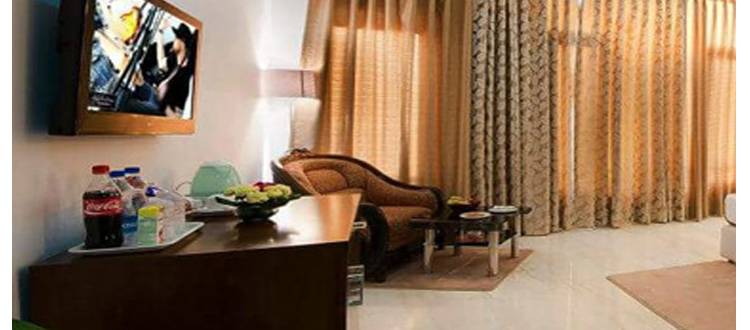 When you are going on a business trip, the first thing that you will be thinking about is the accommodation. Perhaps you are going to a place completely unknown to you. In such occasions, it is better to book accommodation in advance because that will prevent you from the hassle of booking the hotel when you land to your destination.
However, you have to check whether the hotel you are booking for your accommodation is good enough to provide you with a satisfactory experience. Otherwise, your dream business trip can easily become a dreadful nightmare. Now, you will be thinking how can you choose the right hotel for your accommodation? What makes a business hotel in Kharadi perfect for accommodation? Well, in this article. Let's discuss 4 factors that will ensure an incredible experience in your accommodated hotel.
Simple Book Process
While planning your business trip, booking a guest house in Kharadi Pune will be one of the primary things that you have to complete. Similarly, you would want to make sure that you can book that hotel easily and instantly without any hassle. If the booking process for the hotel is full of hassles, then it is quite fair to say that not booking such a hotel will be a good choice. You have to make sure that you can book the hotel with a phone call or through emails.
A Great First Impression
When you land to your destination on your business trip, you will probably feel tired and fatigued. So, you will go towards your hotel with the excitement of finding some rest and relaxation to eliminate your tiredness. So, when you approach the hotel, the first thing you see is an unorganized front yard and the guards are showing you gloomy faces. Also, the unsympathetic face of the receptionist and the slow check-in process will mar all your excitement. It is not what you can call a great first impression. So, you have to be careful that you are finding a great first impression where the front yard will be organized, guards will welcome you with a smile and the receptionist will talk to you in a friendly way making your check-in process smoother.
Amicable and Helpful Hotel Staff Members
If the hotel does not have helpful and amicable staff members, then your accommodation could literally become a nightmare. So, it is important to make sure that the staff members of the hotel are very much friendly with the ones accommodating in the hotel. You can find it out by reading the reviews of the hotel wonderfully.
Hygienic Rooms
Now, you don't want to stay in a hotel room which is unhygienic and unorganized. The service apartment in Kharadi is that place where you will come back after the business works on your business trip to find relaxation. You will never be able to feel at ease in a place that is not hygienic. Also, it can create several health problems for you. It is something you really don't want when you are staying so far away from your home. Therefore, make sure that the hotel where you are accommodating has hygienic rooms.
The Bottom Line
Finally, these are the 4 factors that will ensure an incredible experience in your accommodated guest House, service apartment in kharadi. You want to make sure that your business trip becomes one to savour for a long, long time. When you book a good hotel for your accommodation, you can certainly have that. Hence, while booking the hotel, you need to make sure you are booking the best rooms for your accommodation.