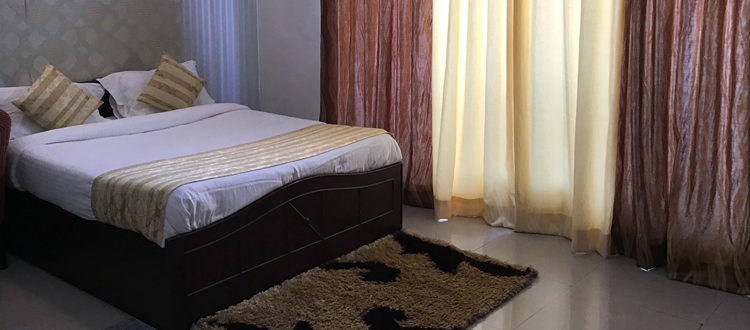 Kharadi, located in Pune is a developing city, mainly known for its IT sector. A lot of people and companies are coming to the city for personal and business purposes. To accommodate them, there are several service apartment set up in Kharadi.
These service apartments are perfect for both businesses as well as personal purposes. The Service apartments in Kharadi are well designed and contain all the necessary amenities needed for a comfortable stay.
Here are some of the facilities provided by service apartments in Kharadi:
Homelike experience: Unlike hotels, the service apartments are specially designed for providing a home-like experience. The rooms in the service apartments are large, giving you enough room to do anything. Along with that, having good hygiene is strictly followed for a more safe stay. The service apartment in Kharadi are best for leisure as well as business purposes.
Security: When selecting a guest house, security is an important factor that must not be overlooked. The service apartments in Kharadi offer security for the guests. CCTVs are placed everywhere in the guest house that works 24*7. The security staff is also available 24*7 who can be summoned whenever needed. Overall, the service apartments in Kharadi are designed to provide a private and self-contained environment for the guests.
Affordable price: The price of the hotels are too high and are not suitable for many people. On the other hand, the service apartments are available at a much cheaper rate which is easily affordable. There are no hidden charges and the price is completely transparent. You can book a guest house for both short terms as well as a long term without spending too much from your pocket.
Location: When people look for Service Apartments in Kharadi, location is one of their top priorities. Our apartments are located in premium societies and easy to reach. Some service apartments also offer transportation facilities for the guests to commute easily.
Meeting spaces: As compared to hotels, you will be getting more space in service apartments. It gives you more room and space for doing work, cooking, relaxing, and sleeping comfortably. A large number of people can stay in service apartments much easily.That is why service apartments in Kharadi are better for large scale business meetings as well as for living with family.
Flexibility: There is no fixed time when you can come or go to the service apartments. You are free to do anything and anywhere whenever you want. The security staff work 24*7 and make sure that no one gets entry without your permission. You can make your schedule and do anything you want. The service apartments in Kharadi also offer cooking and washing facilities.
These are the top facilities provided by the service apartments in Kharadi. We are excited to inform you that we offer all the above-mentioned facilities in our guest house. At The Cypress green, you will be getting all the amenities and facilities that you want.