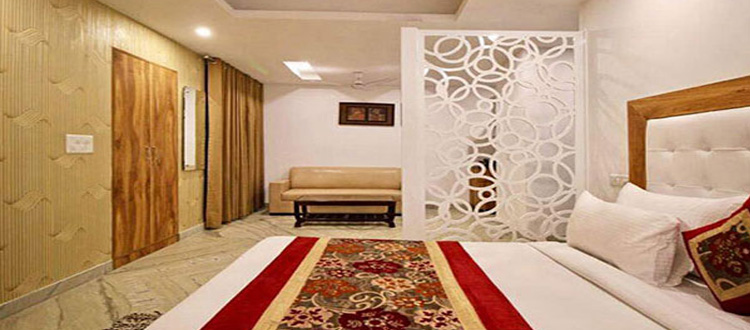 Choosing the right hotel is a very important thing for traveling on your business tour. Every businessman knows that staying at a good hotel is how important to them. A good hotel and its facilities and services may give some relaxation in your busy business schedule. When you are looking for a good hotel for your business trip you must check some important things.
Choosing the right hotel is not an easy task. In fact, it is quite stressful for every businessman. In their busy day, they need some relaxation and comfort. A good hotel fulfills them all the criteria as their need. The best hotel in Kharadi Pune provides you all type of facilities that every businessman need in their business trip. In this article, let's discuss some tips that help you to choose a good hotel for your business trip
• Good internet Connection: Nowadays everything becomes online. So it is quite a natural thing that every businessman keep themselves updated. That is only possible if they get a good internet connection on their business trip.
• Many Electrical Points: When a businessman goes for a business trip, they carry a laptop, mobile, camera and many other electrical things. So, they need a hotel where they can get many points of electrical wire. At the end of their busy day, they need to charge their electrical gadgets. That's why they need multiple electrical points.
• Good Location: Location is a vital thing that you should check to book a hotel during your business trip. It is best that your hotel is near to your workplace. A rightly located hotel can save your important time. You need not worry about the crazy traffic. Punctuality is the main thing of every successful businessman. So, a good location is a very important thing for every businessman.
These are some facilities that you must check before booking a hotel on your business trip. Here are some of the facilities a good business hotel provides:
• They provide you with good quality and hygienic food. Every businessman needs healthy food in their whole day busy schedule. At the end of the day, they feel very hungry. So they need healthy and delicious food. It helps them to do hard work. A good hotel in Kharadi Pune provides this type of facility.
• A good business hotel provides the best facilities at reasonable prices. It helps every businessman to choose their hotel without any stress of high budget.
• A clean room and also a comfortable bed they offer. At the end of the day when they come back to the hotel, they need some relaxation. Also, they need a good sleep. That reduces their whole day's stress and tiredness.
• Another facility of a good hotel is their staffs are well-behaved and helpful. They always ready to help you with your emergency problem.
• Supply cold and hot two types of water also one of the facilities that they provide. You can use as per your need. You get 24 hours of water supply without facing any problem.
• They also provide a good Wi-Fi connection.
Final Thoughts
These tips are really useful to you if you have to go for any business trip. A good hotel in Kharadi Pune is exactly this type of hotel. They provide all of these facilities which the best hotel provides. So if you are a businessman and need to travel frequently for your business trip, don't worry or be stressful to book a hotel. Follow these tips as they really help you to find the best hotel. With the help of these tips, your journey becomes memorable and stress-free.