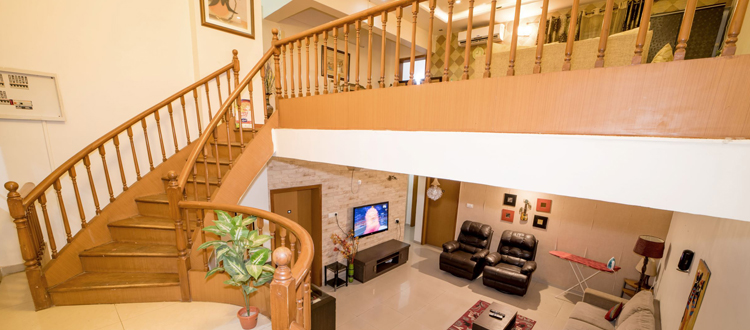 Often people are excited about the destinations but many dreams about the hotels too. Visitors look for hotels that furnish excellence alongside being felt exactly like home. There are various elements with sum up to an excellent hotel and its services which provides the finest experience to the visitors. With the finest business hotel in Viman Nagar , get on board to explore more.
1. The first impression
There is no second chance to make a worthy and excellent first impression. Whenever it comes to a hotel, it is of utmost importance. Visitors look beyond the design and decoration and there is always more to steal a guest's heart – People. Make sure your first impression is always perfect.
2. Details make a difference
The depth and details at the hotel have the power to make a huge difference. Whether it is a business hotel or a service apartment in Viman Nagar, it can be easily recognised whenever special attention to detail is provided. There is more beyond the design and decoration and detailing can represent high standards and excellence in customer service.
3. WOW factor
Wouldn't you like to enter into a hotel where your instincts instantly say 'WOW'? It is an overall feeling rather than impression what you get after entering into a beautiful, fresh, neat and comfortable room. It serves to be an essential success element for any hotel.
4. A home far from home
How is it like to feel like home when you are away from home? Every guest demands that kind of feeling when staying in a hotel and returning to their room after a long day of exploring or work. It is categorised as the best hotel in the world if it feels like home.
5. Aesthetics and appeal
Both aesthetics and appeal are of the essence then we talk about hotel excellent. Aesthetics are deeply appreciated and they win hearts also contributing to the personalized experience Hotel should offer. Quality is what which would bring the guests to stay and return over and over again.
6. Great location and setting
Another considerable element which contributes to hotel excellence is a significant location. A Viman Nagar Hotel must be situated in a location which is easily accessible, near to the city centre and offers an exceptional room view. A hotel should truly stand out and in terms of location as well.
7. Exceptional dining facilities
A hotel offering dining facilities in a magnificent atmosphere is deserving of being an excellent hotel. Hotels ensure the quality and taste in their cuisine to cater their guests with supremacy.
8. Peace and relaxation
Another element of hotel excellence is peace and relaxation. A guest seeks diverse experiences and serenity is deeply appreciated and cherished by every guest at a hotel.
Look for and get the finest business hotel or guest house in Viman Nagar Pune that has all the elements one would seek for excellence.