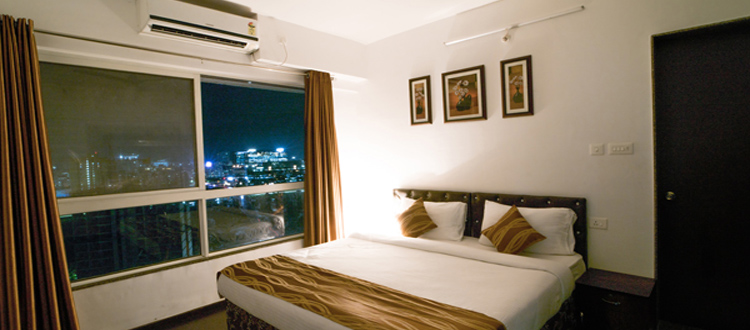 Going on a business trip can be a bit tough if you don't find good accommodation. During your business trip, you will be looking to work and relax simultaneously. Therefore, when you come back after a hard day at work, you will be looking for supreme relaxation.
You can get all those facilities on your business trip once you accommodate in a Guest House in Kharadi. If you are searching for the best accommodation on your business trip, then you have book a guest house. Here are some of the things that make booking a guest house ideal for your business trip.
Amicable Staff Members
The last thing that you would want to see after you come back to the guest house after a hectic day in work is the grumpy faces of the staff members. Well, this is something that you will not see with a hotel in Kharadi. When you come back and the staff members greet you properly, you tend to feel more relaxed than ever. That is why you feel more at home. Hence, because of the amicable staff members, your accommodation in a guest house will be a fantastic experience.
Clean and Hygienic Rooms
When you are booking accommodation in a place, you would want to ensure that the rooms of that place are clean and hygienic. Many times people had to face disappointment because of the cleanliness of the rooms during their accommodation. No one can have an exceptional living experience at a place which is a complete mess. However, your experience of staying in a guest house Kharadi will be different. You will find 24 hours of housekeeping service which will ensure that your room stays clean and hygienic all the time and you get a wonderful experience from your accommodation.
Fantastic Facilities
You should look for a Service Apartment in Kharadi that provides fantastic facilities. You will rarely find a guest house that can provide amenities like tea or coffee maker, complimentary breakfast and water bottle, TV connection along with HD channels, Iron Facility, Laundry Service, Cab service, and many such facilities. When you are accommodating in a hotel, you would want to make sure you have these facilities which are necessary to make your accommodation experience stunning. Without any doubt, you will surely get these amenities and facilities in a guest house during your business trip.
Affordable Pricing
Most people want to ensure that the pricing of their accommodation is affordable. However, in most of the guest houses, the charge is very high. Moreover, when you look for accommodation with such exemplary amenities mentioned above, you will find that the pricing is very much on the higher side. Well, finding an accommodation that provides such extraordinary facilities along with the low charge is a rarity for sure. However, if you book your accommodation in a hotel in Kharadi, you will have each and every facility mentioned above along with many more amenities and that too at a significantly low charge. Therefore, booking your accommodation in such a place will make sure business trip soothing and comfortable physically, emotionally, and financially.
Final Thoughts
Finally, getting such accommodation in a good guest House in Kharadi Pune is very much a possibility. Therefore, you should not waste time to book your accommodation in such guest houses as delaying could result in unavailability of the rooms. If you are looking to go on a business trip, then from now onwards, you would be more inclined towards accommodating in a guest house.